New Audi Q4 e-tron for Sale in Rancho Mirage CA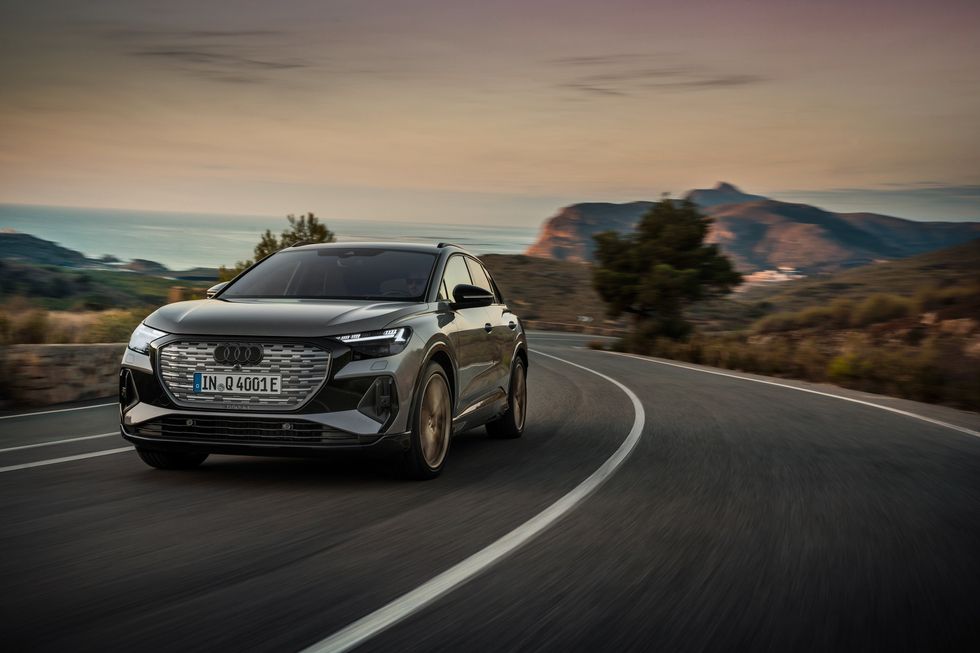 It may be the perfect sport utility vehicle for your busy lifestyle. Meet the first-ever Audi Q4 e-tron-the all-electric SUV that supports the life you want to live and the way you want to live it. Designed to merge performance and practicality, the Q4 e-tron puts luxury electric driving firmly within your reach. Starting at $45,095 the Audi Q4 e-tron is powered by a single 201-hp electric motor and a 77.0-kWh battery pack. You can also opt for a more powerful 295-hp dual-motor configuration with all-wheel drive. Standard leather seating and wood trim creates a luxurious yet streamlined interior ambiance. The electric drive train and available dual-pane acoustic glass for the front side windows only adds to the interior's serene ambiance. Audi has plans to go all-electric by the year 2026. And the 2022 Q4 e-tron SUV - along with the Q4 e-tron Sportback SUV - will double the size of the company's e-tron (EV) lineup this year. Smaller than the mid-size e-tron SUV, the Q4 is built upon a footprint similar to the Q5 crossover. The battery pack delivers up to 241 miles of driving range per charge. You can expect to get from zero to 60 in 6.2 seconds and reach a top speed of 112 mph. It's the perfect Audi for the electric age. Designed to take on all of your favorite weekend adventures as well as your day-to-day commute, the Audi Q4 e-tron is the right SUV at the right time. 
If you are looking for a new Audi Q4 
e-tron®
 in Rancho Mirage CA, want to lease or have some questions about price, call our sales team at 888-724-0635. We now have fully online purchase solution available to you if you prefer not to visit our dealership and have your Audi 
e-tron®
 delivered!


Explore the Audi e-Tron's Features