New Audi S8 for Sale in Rancho Mirage CA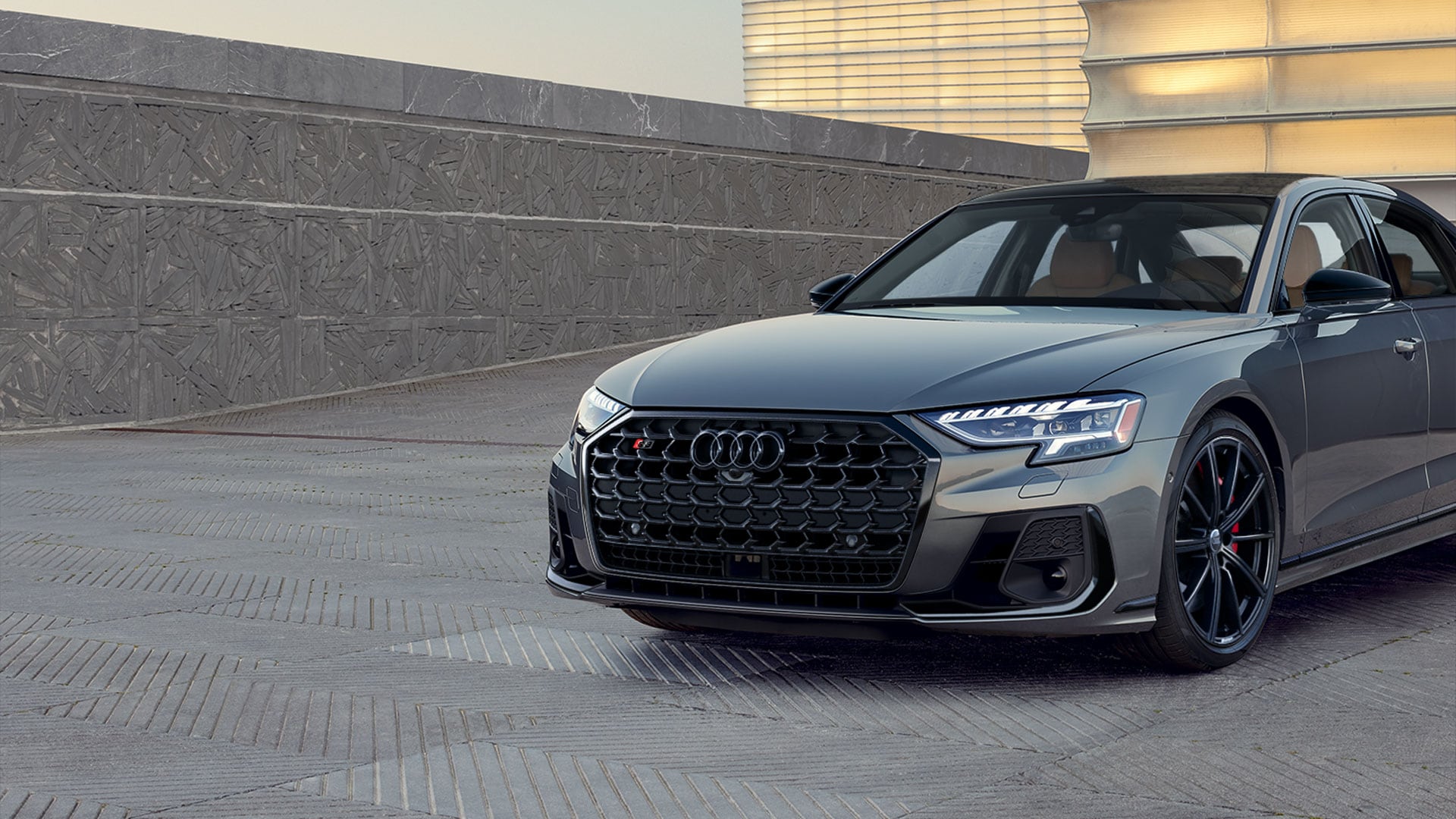 Rarely do we see a vehicle with the perfect blend of luxury and performance, and the new Audi S8 offers that and more. It's the luxury sedan that's Power Drive, Performance Driven, and Luxury Driven. In fact, the A8 represents the future of Audi's premium segment. As the owner of the new S8, you will enjoy a full-size sedan that provides a modern, serene interior, usable technology, innovative connectivity, and cutting-edge driver assistance features. Add to that a streamlined exterior design, a high-output V8 engine, a spacious interior, and the handling of a smaller sports car, the S8 elevates the luxury sedan experience. 

Power is at your fingertips thanks to the 563-horsepower twin-turbo V-8, which will get you from zero to 60 in just 3.2 seconds and reach a top speed of 155 mph. The Audi S8 delivers heart-pumping athletic performance and impressive cornering abilities. Amenities include available massage seats, cutting-edge infotainment, and a quiet, well-appointed cabin perfect for intimate conversation. New for 2023: The Valcona leather upholstery with unique stitching is now standard, and the optional Executive package includes a new remote-parking feature, adaptive cruise control with lane assist, blind-spot monitoring, and 21-inch wheels. The Comfort Plus package adds a leather-wrapped dashboard, a head-up display, heated rear seats, and upscale LED headlamps. No matter what options you choose, the S8 will get you to your destination in comfort and style. Starting at $120,500.

If you are looking for a new Audi A8 in Rancho Mirage CA, want to lease or have some questions about price, call our sales team at 888-724-0635. We now have fully online purchase solution available to you if you prefer not to visit our dealership and have your Audi A8 delivered!




Explore the Audi A8's Features