New Audi e-Tron for Sale in Rancho Mirage CA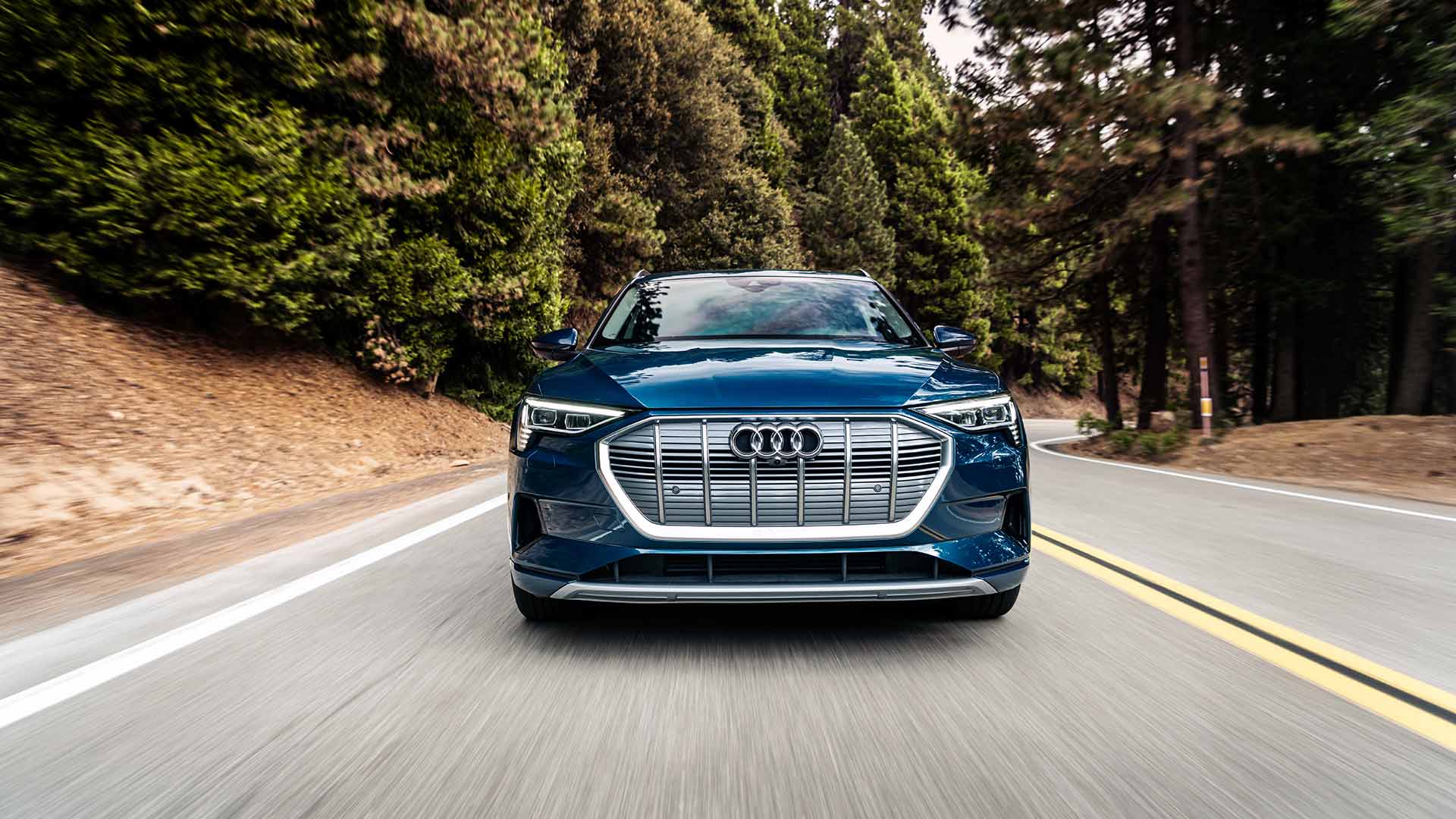 Nothing you do is average and the Audi e-tron® is far from your average electric vehicle. Lots of interior space for everyday driving, long-range capability, and exhilarating performance: it's the only fully electric mid-size crossover SUV that harnesses a century of Audi automotive engineering and blends it seamlessly with cutting-edge technology. And Audi is collaborating with Amazon to make your home-charging station set up easy and efficient with a home charging capsule that can fully charge its battery in about nine hours from a 240 volt/50 amp outlet. In other words, charging is a hassle-free and you wake up to a fresh charge every morning. There's also a nationwide network of 16,000+ charging stations that support just about every itinerary. You can feel good driving a high-performance SUV while supporting renewable energy, including solar and wind energy sources, without purchasing or installing equipment on your home. The car's 402 hp engine includes "boost" technology, towing capacity of 4,000 pounds, and even an off-road option. You also get 54 miles of range with a 10-minute charge at a high-speed public charger or 204 miles of range with a full charge. Built upon decades of Audi engineering this all-wheel-drive electric quattro delivers exceptional control and confidence in any driving condition. Everything you've come to expect from an Audi. Everything you want for the future of the planet. Because you care and so does Audi!
If you are looking for a new Audi 
e-tron®
 in Rancho Mirage CA, want to lease or have some questions about price, call our sales team at 888-724-0635. We now have fully online purchase solution available to you if you prefer not to visit our dealership and have your Audi 
e-tron®
 delivered!
Explore the Audi e-tron  by Year:
---


Explore the Audi e-Tron's Features