New Audi A8 for Sale in Rancho Mirage CA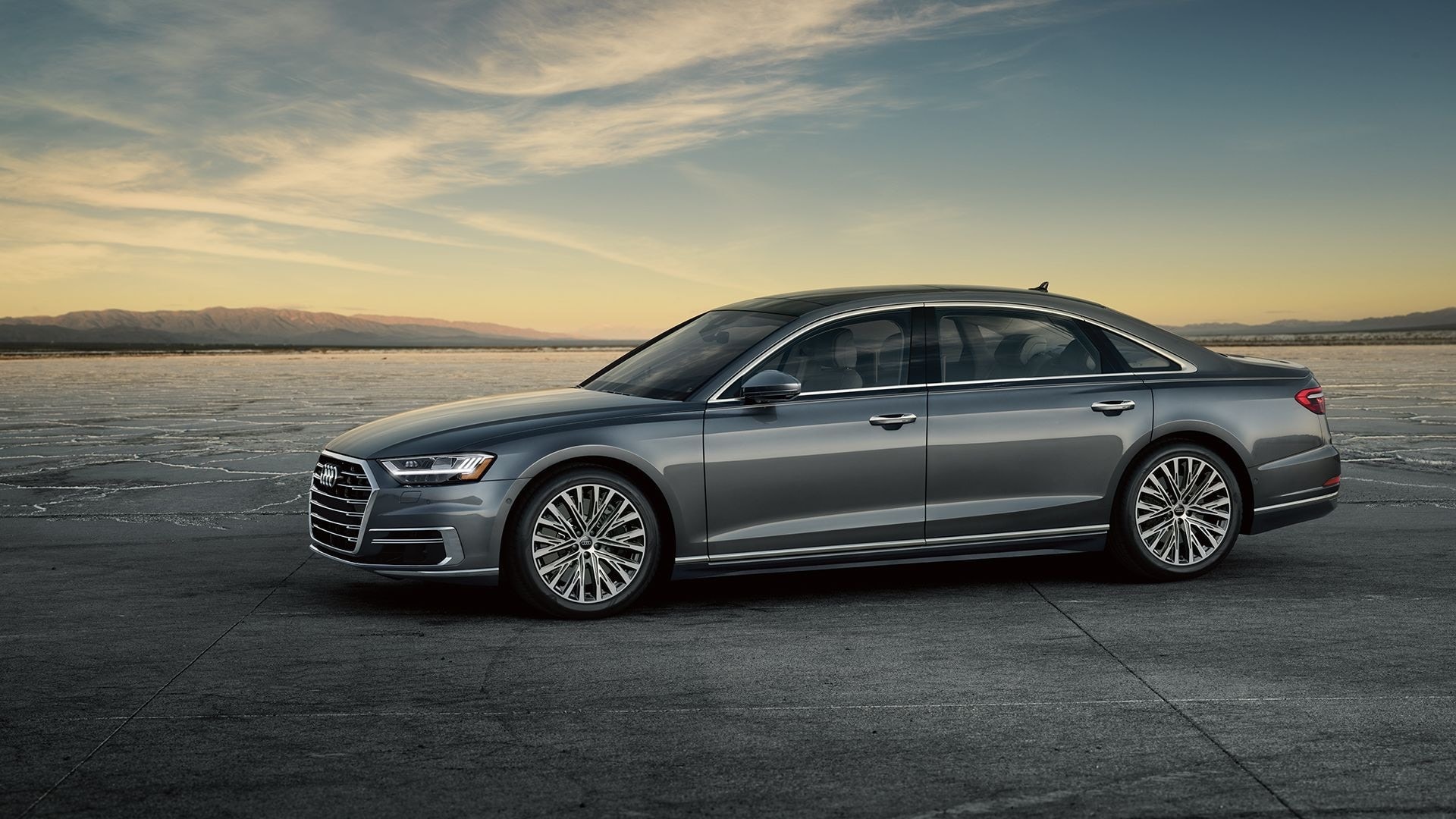 Admit it, you like to live large. Audi's largest and most luxe sedan, the A8, gives you just what you want for your larger-than-life needs. It's an uber luxurious, larger than life sedan with a handsome exterior and an elegant, spacious interior with seats that give you and your passengers - front and back - a relaxing massage as they bask in a tech-filled, uber comfy interior. Infotainment and driver assistance is at everyone's fingertips as you zip down the highway or move through city streets. The A8 is the very essence of Audi - it's showpiece on wheels. And the Audi A8 got even more luxurious for. Those massaging seats are also 22-way power adjusting in the front - with heat and ventilation - and all that comfort for your tush is standard across all model! Also newly standard is a wireless smartphone charging pad and a 360-degree exterior camera system. The base model, the 55 TFSI, has a turbocharged V-6 delivering  335 hp. Bump up a notch to the 60 TFSI and you get a 453-hp twin-turbo V-8 engine. Both versions of the A8 use a 48-volt hybrid system. You can get from zero to 60 in 5.3 seconds and achieve a top speed of 166 mph. All for a base price of $84,795. So don't settle for small when you can go big!
If you are looking for a new Audi A8 in Rancho Mirage CA, want to lease or have some questions about price, call our sales team at 888-724-0635. We now have fully online purchase solution available to you if you prefer not to visit our dealership and have your Audi A8 delivered!
Explore the Audi A8  by Year:
---


Explore the Audi A8's Features